KIM'S JOURNEY
I grew up in a food loving family (and we still are!). Everything centered around lots of food and a glass of wine…family time, happy time, sad time, holiday time, TV time…and it was delicious. My Mom is an amazing cook (I'm still working on that) so it isn't surprising – I WAS MEANT TO BE A FOODIE!
I started dancing at age 8 and loved it…even though I knew I was never going to be a prima ballerina. At 16, my teacher invited me to teach aerobics at her gym and I discovered the joy of helping others become fitter and stronger – I WAS MEANT TO BE A GROUP FITNESS INSTRUCTOR!
With no idea what I really wanted to be, I studied finance at The College of New Jersey (Trenton State to us oldies) and was hired by Goldman Sachs before graduation. I spent 10 years at some of the world's top investment banks, and experienced the 'joys' of commuting, the long stressful hours and the positives and negatives of work travel. Although finance wasn't my true calling, it allowed me to travel and live abroad (oh, how I miss you London!) and experience people and cultures I may never have. Growing up, I was incredibly shy and introverted – I WAS MEANT TO PUSH BOUNDARIES, TO CHALLENGE MY INSECURITIES AND TO OPEN MYSELF UP TO NEW POSSIBILITIES!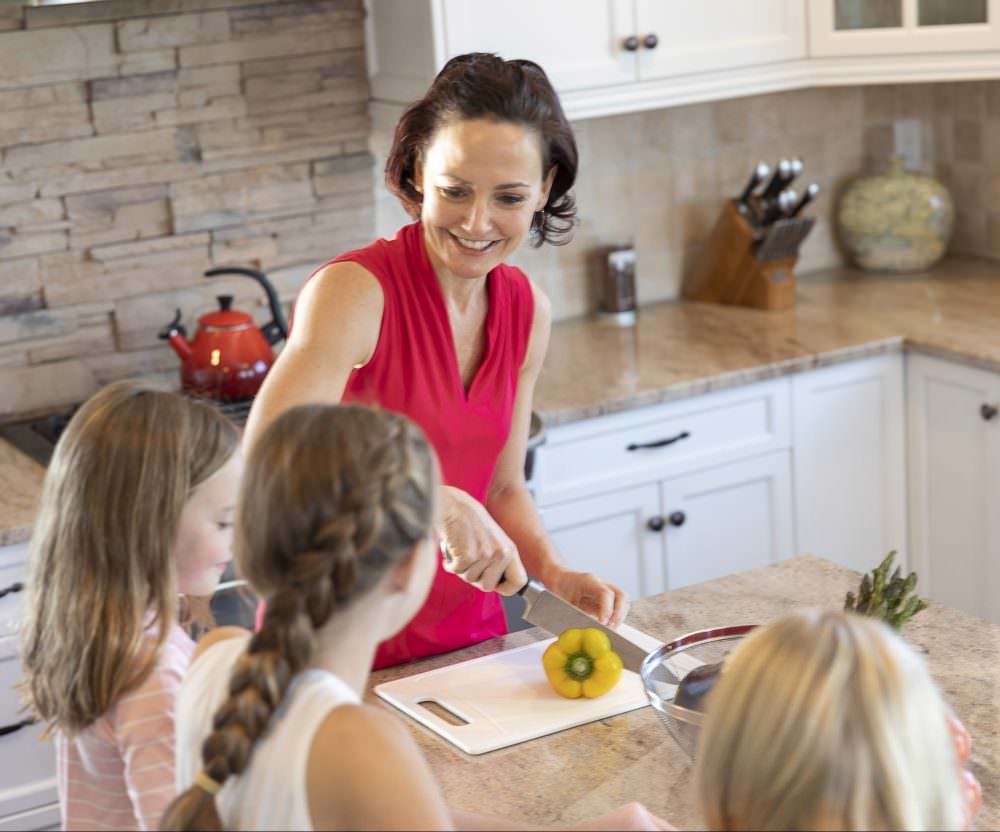 I moved back to the States with my South African 'souvenir' and we decided to get married and start a family. Fast forward, and we have 3 smart, beautiful, energetic, cheeky, independent, super snuggly, extremely loving daughters (the youngest are twins)
– I WAS MEANT MEANT MEANT TO BE A MOM!!!!!!!
After my 1st baby was born, it was difficult to be away from her for a job that wasn't personally rewarding. I knew that in order to teach her to shoot for the stars and follow her passions, I would need to lead by example. While we juggled parenthood and my husband's busy travel schedule, I went back to college (this time at Rutgers) to study in a field that combined my love of food with my passion for health. 4 years and a twin pregnancy belly later, I graduated summa cum laude in Nutritional Science and Dietetics – I WAS MEANT TO CHANGE MY PATH!
Since then I have focused my career on listening…listening to where my clients are now and where they want to be. Everyone's path to health and wellness is different. How can I help you? – I WAS MEANT TO GUIDE YOU ON YOUR JOURNEY!
Let's get started Contact me today!
Education & Training
Registered Dietitian Nutritionist
Board Certified Specialist in Obesity & Weight Management
Summa Cum Laude – B.S. in Nutritional Sciences – Dietetics, Rutgers University
Sodexo Dietetic Internship
Certificate of Training in Adult Weight Management
Les Mills Certified Fitness Instructor
CPR/AED Certified
SERV Safe Certified
Memberships & Affiliations
Academy of Nutrition & Dietetics
NJ Academy of Nutrition & Dietetics
Weight Management Dietetic Practice Group
Nutrition Entrepreneurs Dietetic Practice Group
Sports, Cardiovascular and Wellness Nutrition Dietetic Practice Group