NUTRITIONAL COACHING

You are unique. Whether you are a parent focusing on everyone else's needs, a busy professional with an ever-changing schedule, an athlete trying to improve performance or a combination of all the above, you DESERVE to be healthy, energized and comfortable in your own skin. Unfortunately, a 'one-size-fits-all' diet-approach only focuses on the short-term. It won't address your long-term individualized needs.
Nutrition coaching helps you become your healthiest-self now and provides you with the skillset to maintain it for life. During our sessions, we will discuss your goals and develop a detailed plan tailored to your needs and your lifestyle. We will focus on what is realistic and manageable so that changes feel natural and attainable. We will discuss obstacles and how to overcome them, providing you with numerous strategies you can use for the rest of your life. Instead of restrictions and 'I can't have…', we'll focus on all that you CAN have. This is nutrition – YOUR way!
Specialty Areas Include:
Weight Management
Intuitive Eating
Mindful Eating
Heart Health
Diabetes
Wellness
Family Nutrition
Food Aversions / Picky Eating
Vegetarian / Vegan
Services:
One-on-One Coaching – Sessions are held via a secure web-based video conferencing / virtual platform. Telehealth allows for more flexibility and convenience. For local clients, in-person meetings are also an option.
Family/Group Coaching – These sessions are also available via video conferencing or in-person.
Supermarket Tours – For local clients, this is a great way to learn the ins-and-outs of the grocery store, how to read labels, and what food marketers don't want you to know about packaging, labeling and shelf placements. Food shopping will be a breeze once you know how to navigate the aisles!

WORKSHOPS / CORPORATE PROGRAMMING / CONSULTING
Nutrition programming is an ideal way to educate and promote healthier behaviors to a larger audience. There are multiple options for you to customize a program that meets your needs and the needs of your employees / members.
These include:
On-site workshops

Webinars and conference calls

Newsletters and infographs

Health Fairs

Cafeteria displays & point-of-sale education

Individual nutrition coaching on-site or via telehealth platform

Wellness Challenge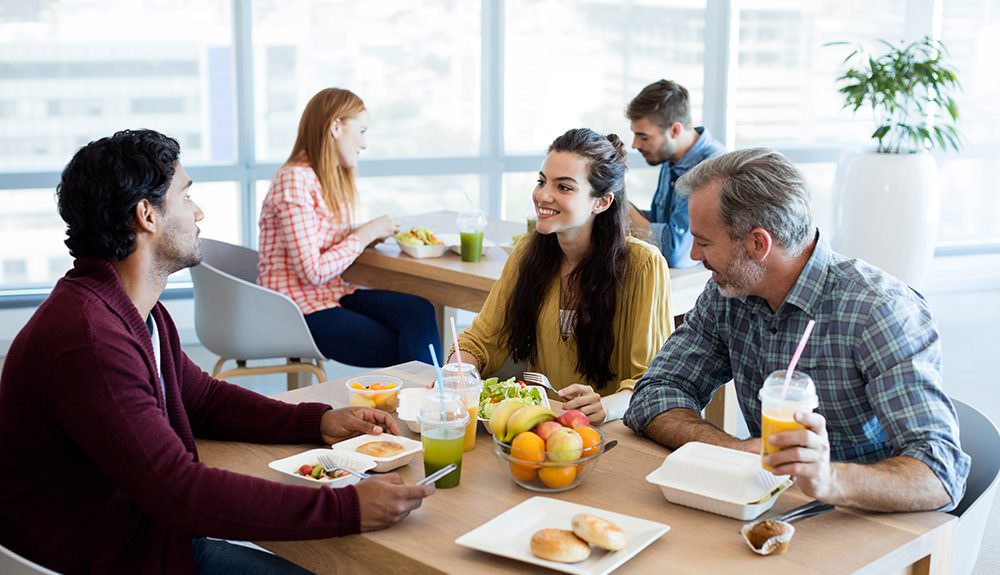 Work-site wellness solutions are an incredible opportunity to drive employee productivity, engagement, and retention. According to the Deloitte Human Capital Trends Survey: 2018, 60% of employees highly value wellness counseling programs that focus on behavior change. These strategies are also highly effective at reducing health care costs. Research shows that the annual additional costs per person per year for unhealthy behaviors are significant: $2,151 for Diabetes, $2,085 for Obesity, and $1,313 for Inactivity.  Lower healthcare costs, improve employee morale and increase productivity.
Enhance your work-site wellness program today! Contact me today!
Kim Arnold is our corporate wellness nutritionist and motivational coach. One of the most challenging things is to motivate the very large staff of a $100 million dollar organization. When staff members are at locations across multiple states it is very hard to keep them engaged. Our company is a healthcare services company and often times we are so busy taking care of others that we don't focus on taking care of ourselves. Kim ran an incredible weight loss challenge and nutritional guidance program. Additionally, on a monthly basis she has continued to be our health inspiration for our monthly newsletter, converting recipes to healthy choices and providing navigation to avoid holiday weight gain pitfalls. We're excited to embark on a new program for 2019 with prizes to be our best year yet! We look forward to Kim coming up with new ways to inspire and lead our team as we expand across multiple states and triple the size of our Allied family."
Thank you Kim for showing us how to love "less" of ourselves!
– Lisa Romero Brockway, Chief Operating Officer Allied Dental

DAYCARE & SCHOOL NUTRITION
1 in 3 children in the US are overweight or obese. This is a staggering and scary statistic! Our children are in school for at least 6 hours per day. It is the perfect opportunity to not only educate them about eating well but also help them develop lifelong healthy behaviors. Daycare and School Nutrition Programs can:
Educate children in a fun and interactive way that makes eating healthy something they WANT to do
Provide guidance and resources to educators on how to incorporate healthy messages into current curriculums
Be a valuable resource to parents who want to positively influence their children's eating habits
Don't Wait! Contact me today!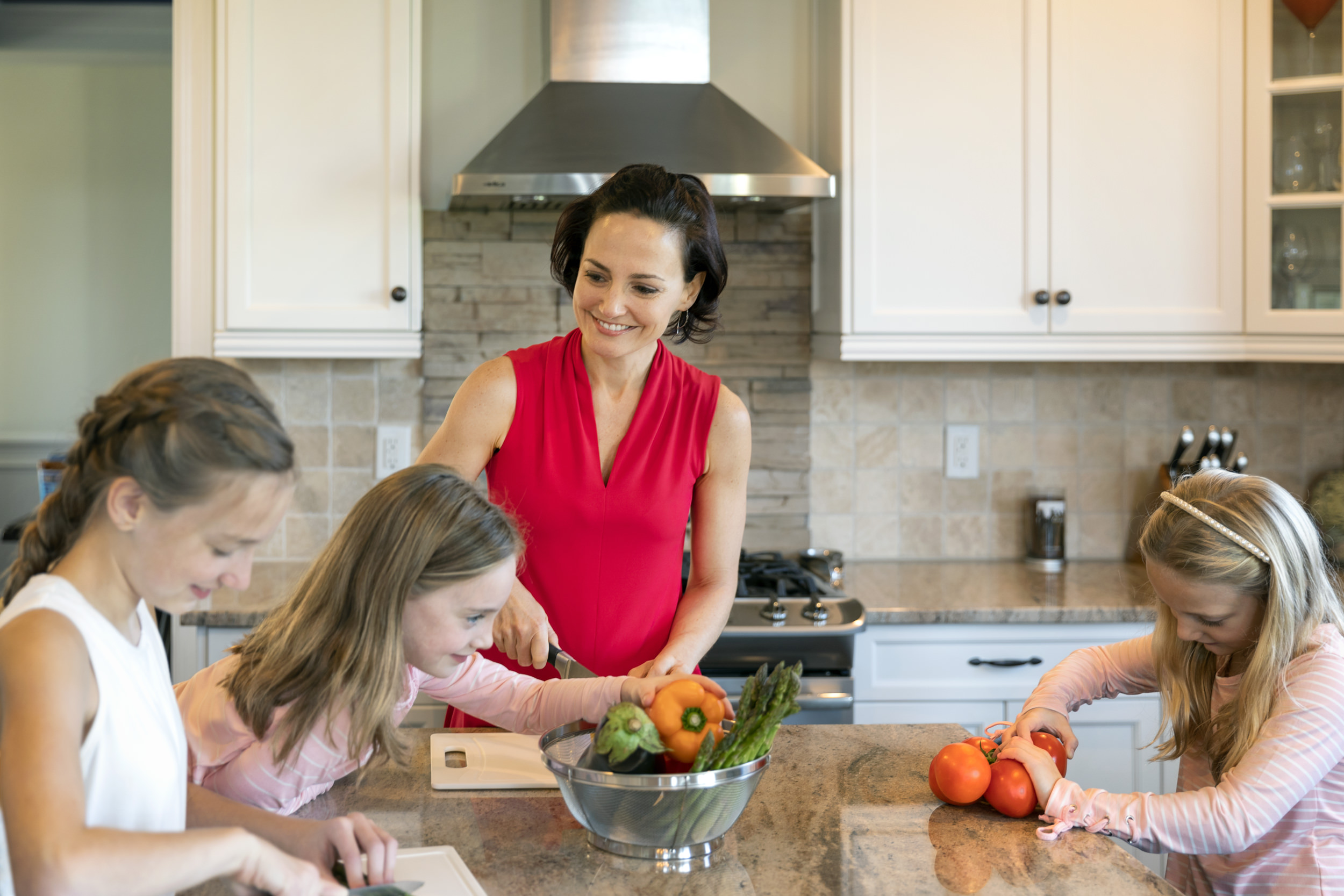 "…she has been efficient, professional and most importantly, the children are learning so much from her while having fun."
"I am writing to recommend the services of Kimberly Arnold, RDN Nutrition Consultant. As a registered dietician nutritionist, she is clearly an advocate for advancing the nutritional status for our children. Her program is interactive, fun, exciting and challenging for our 3 to 5-year-old children. She also prepares newsletters regarding nutrition for the parents of our infants through toddlers. During my acquaintance with Ms. Arnold, she has been efficient, professional and most importantly, the children are learning so much from her while having fun. I am extremely confident in recommending her. Our parents are thrilled that she is providing these services for their children."
-Carol Vargo (Former) Owner of The Goddard School, Morganville, NJ